A HOME of Your HEART'S DESIRE!
With the overwhelming response for Taman Lurik Indah Phases 1, 2 & 3, we are happy to bring to you the forth phase of this successful project!
Comprising of 52 limited units of single-storey semi-detached, our new phase is nothing short of perfection. Taman Lurik Indah showcases the epitome of quality affordable home for a delightful lifestyle, turning your dreams into reality.
Desirable Elements For Better Living
Cooler homes with Industrialised Building System (IBS)

Quality & Branded Building Materials, ie. White Horse tiles, Nippon Paint

4 bedrooms - suitable for 3 generations in the family

Skim Coated Walls

Practical layout & spacious design

Near to Sg. Petani Town
*Pls refer to the specifications for further details
Floor Plan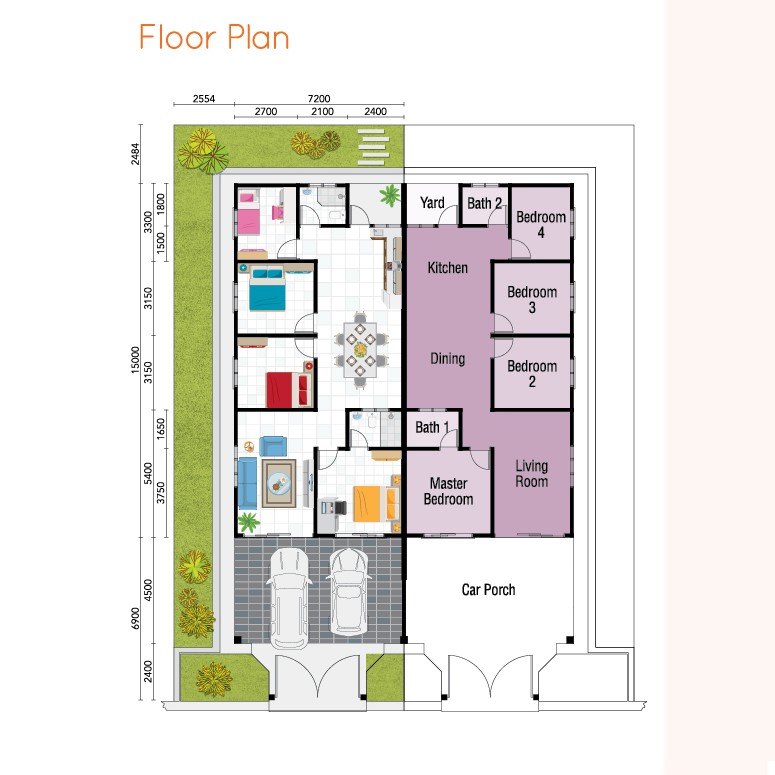 Land Size: 32' x 80'
Build Up: 1,511 sqft
4 Bedrooms
2 Bathrooms
Site Progress
Latest Updated Date: 13 April 2022